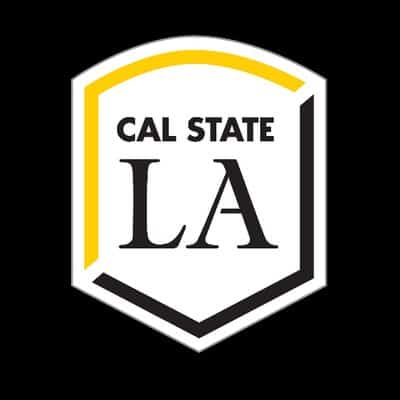 Accreditation
AACSB, WASC Senior College and University Commission
California State University, Los Angeles' College of Business and Economics is located in the heart of LA, one of the world's largest business meccas. The AACSB-accredited CBE is ranked among the top 10 Public Institutions in California by U.S. News and World Report for 2020. The CBE partners with many professional organizations to provide students real-life opportunities to succeed through the Center for Entrepreneurship and the Asian Pacific Business Institute.
The CBE is comprised of six distinguished departments: Accounting, Economics and Statistics, Information Systems, Management, Marketing, and Finance, Law, and Real Estate. With a degree from the CBE, the sky's the limit! A few of the most notable alumni include James Bell, retired President of Boeing, Richard Cordova, CEO of The Children's Hospital Los Angeles, and Rosario Marin, former U.S. Treasurer. Successful alumni are invited to return to campus for one day to share their knowledge through the Professor for a Day series. This tradition bridges the gap between students and alumni.
Education
Students can start their business journey with a Bachelor of Science in Business Administration or Computer Information Systems, or a Bachelor of Arts in Economics. Upon completion of the core requirements, BSBA students will choose from the following options: Accounting, Business Pre-legal, Business Economics, Entrepreneurship, Finance, Healthcare Administration, Human Resources Management, International Business, Management, Marketing, Operations and Supply Chain Management, Real Estate, or Retailing. CIS students can tailor their studies by selecting the Business Systems, Information Systems, or Information Technology route. Applied Economics and Social and Behavioral Sciences are the two options available for Economics students.
Graduate students can advance their education by earning a Master of Business Administration, Master of Arts in Economics, or a Master of Science in Accountancy, Healthcare Management, or Information Systems. MBA options include Accounting, Finance, Information Systems, Marketing, Business Analytics, Human Resource Management, Management, Real Estate, Entertainment Business Management, Healthcare Management, International Business, or Supply Chain Management. Economics students can focus on Financial, Global, or Public Policy Economics. All of the graduate programs incorporate guest lectures from industry experts in LA and are taught by faculty with exceptional academic and practitioner qualifications.
Student Life
Los Angeles is the prime location for internship opportunities, and Nike, NASA, UPS, and Sherwin Williams are just a few of the places that CBE students have interned. Students seeking a key leadership role within the CBE can serve on the Business Inter-Club Council, which oversees the operation of all 15 business clubs and honor societies. The Entrepreneurship Collegiate Consulting Organization, Marketing Analytics and Research Student Club, and the Association of Latino Professional of America are some of the student organizations. Honor societies include Beta Gamma Sigma, Beta Alpha Psi, Accounting Honor Society, Golden Key, and Omicron Delta Epsilon International Honor Society for Economics. Students also offer consulting services to local businesses and participate in the VITA program. The Marshall Gellar, Golden Eagle Opportunity Fund, lets finance majors gain hands-on experience managing real investment portfolios. The Federal Open Market Committee Symposium hosts a seminar series with local economists.