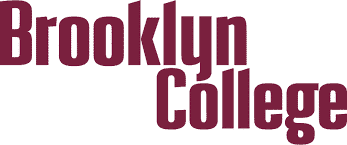 Accreditation
AACSB, Middle States Commission on Higher Education
Brooklyn College's nationally ranked Murray Koppelman School of Business views New York as its classroom. Brooklyn has been consistently recognized for offering affordable tuition rates. The Princeton Review and Forbes have named the school a Best Value College and Washington Monthly has referred to it as a "Best Bang for the Buck" College. Brooklyn also has been named among the best colleges in the nation by U.S. News and World Report, The Chronicle of Higher Education, and Money Magazine. In 2019, students received over $2.8 million in scholarships. Murray Koppelman is exceptionally accredited through the AACSB and features degrees through four academic departments: Accounting, Business Management, Economics, and Finance.
Education
The student-centered curriculum, coupled with the accomplished professors, position students to achieve success inside and outside of the classroom. Undergraduate students can earn a Bachelor of Science in Accounting, Internal Accounting, Public Accounting and Business Management, Business Management, Information Systems, and Public Accounting and Business Management. The Bachelor of Arts degree is available in Economics and for Social Studies Teachers 7th-12th grades. The Bachelor of Business Administration degree allows students to fine-tune their studies with a major in Business Economics, Consumer and Organizational Behavior, Business for Health Professions, Business Law and Real Estate, E-Business, Finance, Leadership and Human Resource Management, International Business, Management, or Marketing. Students can explore other areas of interest by adding a minor in Corporate Social Responsibility, Financial Planning, Global Studies, or Small Business Management and Urban Entrepreneurship. Accounting students can expand their knowledge with a Non-profit Fiscal Management Certificate.
Earning a master's degree can be a pivotal point in a student's career, in the form of a promotion or a career change. Murray graduate students can accomplish their unique goals with a specialized Master of Science degree in Accounting or Business Administration. Business Administration students will complete a major in Accounting, Business Intelligence and Data Analysis, Economic Analysis, General Business, and Global Business.
Student Life
The business community is vibrant at Murray Koppelman SoB. Students enjoy a full calendar of events, such as the Women's Leadership and Empowerment Summit featuring panelists from S&P Global, JPMorgan Chase, The Clearing House, and Merrill Lynch. Business School Jam is a fun celebration to wrap up the end of the semester with games, food, and contests. The Business Matters Symposium features guest speakers who discuss real lessons they've learned throughout their careers, such as how to stand out from co-workers, making an impression on management, and how to dress to impress. Workshops, such as Personal and Family Finance and How to Become an Entrepreneurial Non-profit, help students learn new skills outside of the classroom.
The Koppelman Leadership Council is the group of business student ambassadors responsible for planning and executing these events. Other clubs open to business students include the Accounting Society, Actuarial Society, Association of Latino Professionals for America, Brooklyn Investment Club, CPA Network, Koppelman Toastmasters, National Association of Black Accountants, Marketing Society, and Smooth Talkers. Students can also gain hands-on experience while giving back to the community through the Volunteer Income Tax Assistance Program.
SEE ALSO