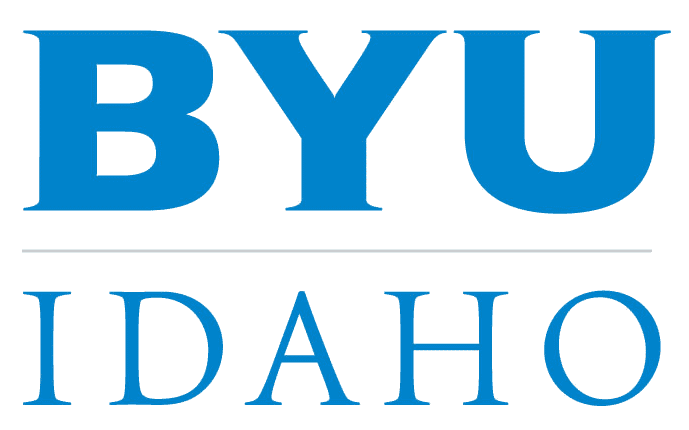 Accreditation
Northwest Commission on Colleges and Universities
Brigham Young University-Idaho's College of Business and Communication helps students rise to their full potential. BYU- Idaho was founded by The Church of Jesus Christ of Latter-Day Saints in 1888, and is able to offer affordable private school tuition rates due to tithing contributions. The business school emphasizes teaching business principles from a traditional LDS perspective and encourages students to use their talents to serve others. The COBC is comprised of six departments: Accounting, Communication, Economics, Finance, Management, and Marketing.
Education
Until 2001, Brigham was a two-year college, so students still have the option of earning an Associate of Arts in Business Management or Administration Assistant and Office Manager. Students can also earn a Bachelor of Science in Accounting, Communication, Agricultural Economics, Economics, Financial Economics, Business Analytics, Applied Management, Geo business, and Data Analytics, or Business Management. Communication majors can add an optional emphasis in Advertising, News/Journalism, Organizational Communication and Advocacy, Public Relations, Video Production, or Visual Communication. Agricultural Economics students may focus on Agribusiness with Agribusiness Management or Global Food Management. A Marketing minor is also available and can be added to any business major. The academic calendar is broken into three 14-week long semesters, allowing students a quicker degree completion time. A two-month summer session is also available for students who'd like to earn their degrees at an accelerated pace.
A Master of Business Administration is offered on the BYU-Idaho campus. However, this program is through Utah State University. This two-year part-time program is held on the weekends. Applications for this program and all questions about this program should be handled through USU.
Student Life
The LDS religion plays a major role in students' lives on campus. On Tuesdays, there is a break in all university classes to allow students to attend religious services on campus. Students are encouraged to attend the Tuesday services but are required to attend Sunday services. Many students take an 18 or 24-month hiatus from their studies to serve as missionaries. There are 16 academic societies available for business students. For example, Students can also serve the community and have networking opportunities through membership in the Management Society. The Management Society features events such as the Women in Leadership Conference, Ethics of Big Data Luncheon, and the Entrepreneur Association Meeting. Guest speakers also share their knowledge with students during summits and forums on campus each year. Some of the other societies include Broadcasting, Innovation, Professional Agricultural Students, Wealth Management, and Women in Business.
Online Programs
Through the BYU- Pathway Worldwide program, students can earn a 15-credit business certificate or a degree fully online. Certificates available include Administrative Assistant, Agribusiness, Basic Accounting, Business Administration, Business Analysis, Business and Leadership Skills, Entrepreneurship, Human Resource Management, or Social Media Marketing. These certificates show employers that candidates have mastered the necessary skills to be successful in the workplace. Students can earn an Associate's or a Bachelor's degree in Applied Business Management. There are webinars available online to help students get started on the right foot.
SEE ALSO