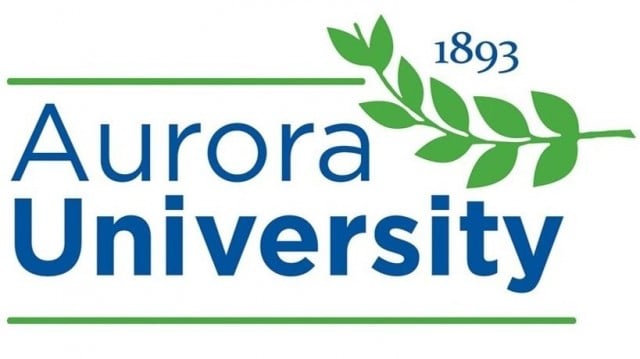 Accreditation
Higher Learning Commission
Aurora University's main campus is located in a quiet residential neighborhood just an hour away from Chicago. Ninety-eight percent of students receive a significant financial aid package to assist with the cost of completing their education. Although there are usually around 6,000 students on campus, the University still manages an impressive 19:1 student to faculty ratio.
Education
There are a plethora of majors and programs within the Dunham School of Business and Public Policy. Some examples of the bachelor's degrees available include Accounting, Cybersecurity, Graphic Design, or Communications. Master's can be earned in Business Administration, Digital Marketing and Design, Public Administration, and Social Work. Special programs are offered through the School as well, with options like Designer's Collective, Professional Sales Club, Dunham Scholars, and the American Marketing Association. Many students choose to complete internships while completing their degree. Faculty and employer partners work together to help participants gain real-world experience that will be valuable after graduation.
Student Life
Many students choose to begin college at Aurora with the First-Year Experience program. Through this, students will be guided through identifying their strengths, orienting to life on campus, engaging in on-campus activities, and developing essential academic and life skills. First-Year Experience participants attend a fun and informative summer event called AU4U. They then go on to participate in a variety of Welcome Week Orientation events. FYE students also complete a Focus 2 Career Assessment, which is a specific set of surveys designed to identify core values, strengths, and interests. This is an invaluable tool as students move towards declaring their major and choosing their future careers.
Campus life is busy and full of many opportunities to have fun, relax, and make new friends. Each year there are over 100 lectures, free concerts, comedy shows, and theatre productions. Additionally, students lead to more than 40 events each semester. Student-led organizations are an important part of campus culture as well. Business students may be interested in the American Marketing Association, Delta Mu Delta, Student Accounting Society, or Phi Eta Sigma.
Online Programs
Graduate students have several distance learning options to choose from at Aurora University. Business students may be interested in the online programs offered in MBA, Digital Marketing and Design, Public Administration, or Social Work/MBA. The Master's of Business Administration program includes important core courses like Marketing Management, Strategic Management, Corporate Finance, and Leadership and Organizational Behavior.
Students can additionally choose from a series of elective leadership classes covering topics such as leading strategically, leading teams, strategic management, or leading organizational development. Completing these courses allows students to earn digital credentials that can be displayed on LinkedIn profiles, resumes, and more. The MSW/MBA program combines public service with business know-how. It includes several unique specialization options in Forensics, Health-Care, Leadership Administration, Faith-Based Social Work, and School Social Work.