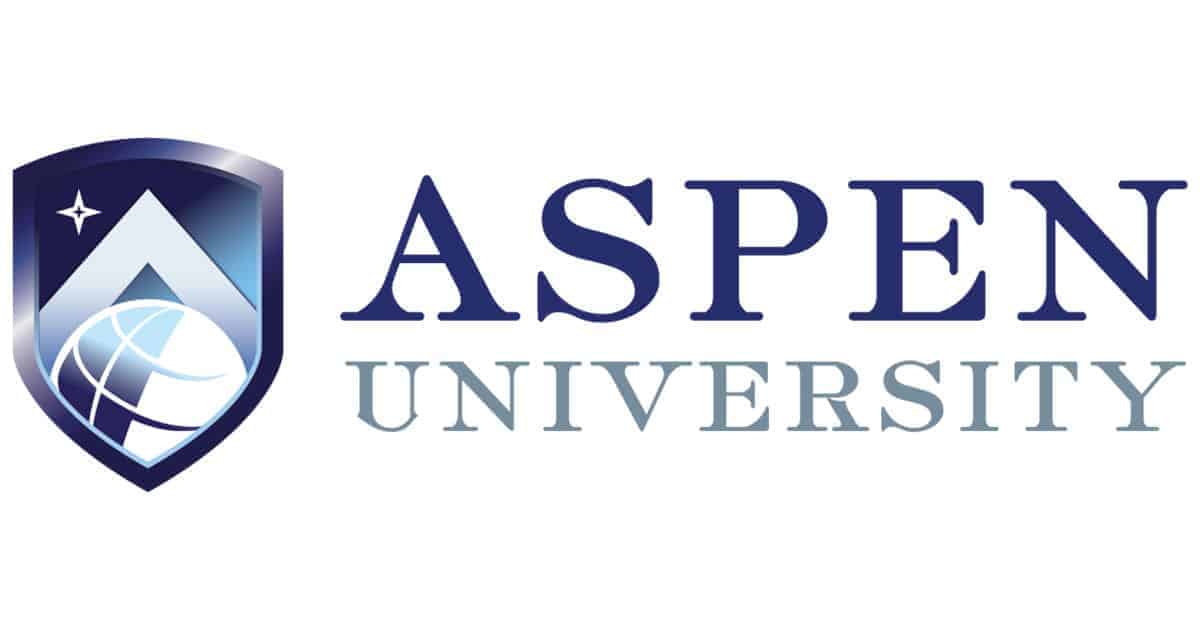 Accreditation
IACBE, Distance Education Accrediting Commission
Aspen University "is dedicated to offering any motivated college-worthy student the opportunity to receive a high quality, responsibly priced distance-learning education for the purpose of achieving sustainable economic and social benefits for themselves and their families." While Aspen is a fully distance learning University, students can expect to experience and build their skill set in ethical professionalism, effective communication for creating change, critical thinking and analytical reasoning, active leadership, and technology literacy.
Education
Students can earn either a Bachelor's of Business Administration or Master's of Business Administration through the School of Business and Technology at Aspen University. A few of the classes included in the undergraduate program are Management Communication, Principles of Macroeconomics, Business Research and Communications, and Legal Environment of Business.
The online MBA program is focused on the needs of adult learners and is considered ideal for students who have existing experience in the business world but are looking to take their careers to the next level. The business core covers relevant topics and skills like conflict management, process improvement, team collaboration, and technology deployment. Outside of foundation courses, specializations are offered in Project Management, Finance, or Information Management. The University is a Project Management Institute Charter Registered Education Provider. This recognition is evidence of the program's credibility and gives students assurance that they will be prepared to meet the rigorous standards of the Project Management Professional certification. All graduate students, regardless of the focus area, are required to complete a capstone project. This project is personalized and gives students the opportunity to put what they have learned in the classroom into practice.
Student Life
Just like at traditional universities, Enrollment Advisors are available to help with any questions that pertain to choosing an area of focus, deciding what classes to take, and making any other adjustments needed. Most classes are eight-weeks in length, making the pace steady but not overwhelming. Some online degrees still require travel throughout the duration of the program, but Aspen's curriculum is all-inclusive and does not have any residency requirements.
One of the University's core values is economic responsibility. Because of this, they offer many affordable monthly payment options and provide comprehensive financial counseling so that students can incur as little debt as possible while they work towards their degree.
Online Programs
All courses are 100% online, with start dates every two weeks. The online learning platform at Aspen University makes taking courses flexible and affordable. Students receive assignments weekly but have the ability to turn them in at any time, day or night. Online learning may seem impersonal, but because Aspen specializes in distance learning, they are able to make earning an online degree interactive and personable. Professors can be reached at any time through email, and there is a high level of communication and feedback on assignments.
SEE ALSO