Is an MBA still relevant? Is it still worth it? With the investment of time and expense required to go to business school, this is a question worth pondering before delving into an MBA program. 
As everyone already knows, the Covid-19 pandemic has wreaked havoc on the global economy. Staffs have been furloughed at many organizations, and jobs have been lost. But as we already see recovery taking place, the MBA will be what helps professionals stand out in the post-covid job market.
The MBA (Master of Business Administration) is a graduate business degree designed to build leadership skills and convey business principles. For most MBA students, the degree offers much more than that in the form of more robust professional networks, more lucrative salaries, and access to more significant job opportunities.
The Benefits of an MBA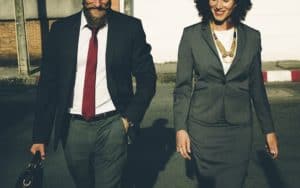 Some of the benefits of an MBA manifest sooner than others. Graduate students accepted into highly ranked and prestigious programs can enjoy almost immediate access to seasoned staff to help them make connections. At the same time, they can also expect a significant pay bump after graduating. The average salary for MBA grads of top business schools is typically in the six-figure range.
But many times, the full impact of an MBA education can take a few years to be realized, and if you pursue one with the wrong motivation, you might not achieve the outcomes you expect.
Given the amount of effort, time, and money that an MBA requires, it is critical to think about what you are really after before deciding whether or not it is worth your energy to pursue the degree.
Here are some things to consider as you weigh your options.
To future-ready your business career, it is vital to understand the concept of future-ready skills. More and more organizations are looking to come out of the pandemic leaner and more robust than before by adjusting and pivoting their business models. Their ability to hire the right talent with the right set of skills is an essential piece of that puzzle. As a graduate student, you should have that same mindset. Begin by asking yourself, "How can I expand my capabilities and skillset to be the best possible candidate for these professional roles?"
Sharpening Your Skills with an MBA
Many companies are looking for workers with skill sets that range from team management and empathy to understanding how to forecast, set strategic goals, and influence stakeholders and shareholders from diverse backgrounds. MBA students looking to develop skills around influence have unique opportunities to do so during their educational run.
Competing to Win with an MBA
Some students enter case study competitions that emulate the issues and challenges businesses face daily. These competitions require students to pitch ideas and solutions to a panel of judges. All students in these programs learn how to improve their collaboration and communication skills by participating in group activities with professionals from all walks of life. The formation of soft skills like these is key to MBA classes and the rigorous analytical work included in curriculums.
An MBA will be vital in acquiring the experience a business professional needs to gain a competitive advantage in the global job market — and that alone is a great reason to pursue one.
An MBA Allows Students to Explore New Functions and Industries
If you are looking to make a career change, an MBA will help you face the challenge with open eyes. Graduate students pursuing business degrees gain exposure to peers, instructors, and a network of alumni from many cultural and professional backgrounds. An MBA's curriculum includes case studies and class projects that dive deep into different industries and business sectors.
Some students come to business school to explore the entrepreneurial path of business leadership. These graduate students typically craft their own startups or join firms founded by fellow students or alums.
It cannot be overstressed that an MBA can apply to most industries. People who don't yet know what industry is right for them will discover a series of concentrations and emphases they can explore throughout these programs that range from strategy and corporate finance to real estate and supply chain operations.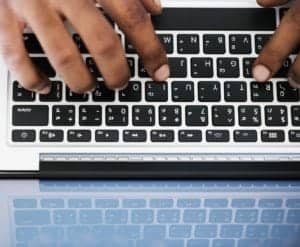 That said, it is vital to do your research and maybe even get a couple of years of hands-on professional work experience to help you decide what areas of business you want to focus on before pursuing an MBA. Once you enter a program, you will want to choose the classes, events, and opportunities that speak to your ambitions and make the best use of your time.
An MBA Will Accelerate your Career Path
Not all who pursue an MBA want to make a dramatic change in their careers. Many professionals are interested in picking up their professional growth pace within a particular industry or at their current workplace. This can also involve gaining access to more senior roles with more lucrative salaries.
According to the National Association of Colleges and Employers, the average starting salary for an MBA grad (class of 2020) is $20,000 a year more than their competition, which only has an undergraduate business degree. Top MBA program grads often earn positions that put them on accelerated paths of leadership. The reason is quite simple: companies expect MBA graduates to have the academic, leadership, and interpersonal skills to address complex business issues.
Besides the traditional two-year on-campus MBA programs, accelerated MBA programs are excellent options for students looking to earn an MBA in a shorter period. It is common for many accelerated programs to last within ten months to one calendar year. The nation's best business schools offer chances for students to attend class on campus or online through distance learning. Some schools have launched first time online MBA programs since the coronavirus. With flexible formats and convenient access points, online MBA programs allow working professionals the chance to work on assignments during the evening and on weekends. Prospectives students can move forward knowing that the MBA is as relevant as it ever has been.
Related Resources
Best Undergraduate Business Programs
Best Online Undergraduate Business Programs
Best MBA Programs
Best Online MBA Programs
Best MBA Podcasts
Is Business School still Relevant in 2021?
What are the Future Business Education Trends of 2021?
What are the Future Business Trends of 2021?